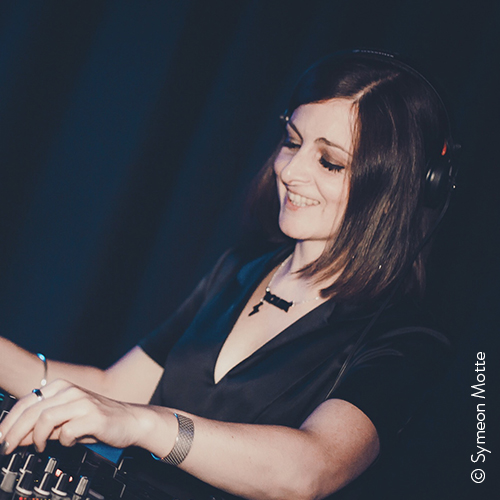 LOLITA MONTANA, music (DJ set) has been present and active in the electronic music scene since 2000. She plays sharp and melodious music ranging from House, Techno, and Electro to Electronica and Downtempo, focusing primarily on the rich and avant-gardist British musical scene, which she has always admired.
Influenced by Ninja Tune, Warp, Phantasy, Border Community, XL recordings, Kompakt, Versatile, F. Com…; by artists such as Björk, Bonobo, Massive Attack, Andrew Weatherall, Boards Of Canada, Erol Alkan, Laurent Garnier, Amon Tobin, The Chemical Brothers and others… Affiliated to the label Pinguin Records, Lolita began playing at the Villa Rouge, a famous club in Montpellier. She then played alongside headliners on the stages of the South of France. Lolita is equally at ease in contemporary and more intimate works. In 2006, she collaborated with the Michèle Murray Company as a DJ and performer onstage for the dance performance VELVET, as well as with the "Kill The Baby" – Post Partum collective, with which she was laureate for the Biennial of Young Creators of Europe & Mediterranean in 2009. In 2019, she joined the programming board of the "Piñata" webradio, and also became part of "Les Mixeuses Solidaires", a female collective committed to fighting against all forms of inequality.
Music lover, playlister, vinyl collector, she is also a columnist for magazines dedicated to electronic music. She will be working with PLAY once again, this time on the project EMPIRE OF FLORA (2022).